Iowa Sports Betting Sites
Iowa sports betting sites have been available for decades now. Iowa is one of the most forward-thinking states when it comes to casino-style gambling and sports betting. Not only are there offshore internet sportsbooks to use, Iowa now has sports betting lounges for locals to frequent. They have joined the elite group of states that have legalized sports betting after the repeal of PASPA in 2018. A year after the repeal, Governor Kim Reynolds made sports wagering across the state legal by signing IA SF 617. While Iowans have both land-based and internet platforms (the law stipulates that joining an Iowa based internet sports betting site requires the resident to sign up in person at a participating sportsbook), they also have a multitude of legal sportsbooks online that are available to join.
Iowa residents can easily find a secure internet sportsbook and start betting for real money as soon as they have funded their account. These online offshore sportsbooks have been available for Iowa residents for years and many residents have been members for just as long. While sports wagering in Iowa is now legal, the operation of these offshore sportsbooks remains legal to the residents as well. The goal of this page is to help you find such a site to join and to answer any troubling questions you might have about land-based sportsbooks, internet sportsbooks, laws, age requirements, and other information. After reading this guide to the very end, Iowa sports betting fans should be ready to start wagering on sporting events year-round.
Is Sports Betting in Iowa Legal and Safe?
Yes, and yes, sports betting in Iowa is both legal and safe. State legislatures have set sports betting laws in place that have now put Iowa in the regulated sports wagering industry. This means that casinos within the state are now legally operating licensed and regulated sportsbooks. While locations have opened for residents, many more are to come. The process before a sportsbook can open takes some time from filing paperwork to the construction to the opening of an actual sports wagering lounge. As of this writing, there are eight sportsbooks open in Iowa. If these sports betting establishments are not close by, you can still safely and legally bet on sports while you are in the state through the use of offshore internet sports betting sites. The internet sportsbooks we recommend on this page have been taking sports wagers from Iowa residents for years and they have always done so legally. If you continue reading, we offer reviews of some of our favorite online offshore sportsbooks that we recommend joining.
Read More About This Topic: Click Here
Bovada Sportsbook - The Most Trusted Online Sportsbook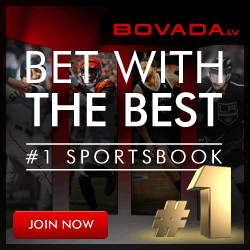 Bovada is one of a handful of Iowa-accessible online sportsbooks that maintains a safe, reliable, and secure reputation for players. This innovative sports betting site is difficult to describe simply because of how many features it has, including live betting, mobile access, player bonuses, 24/7 support, and many others. One of the most important elements of Bovada is its user-friendly sportsbook that lets you place a variety of wagers on a huge number of sports.
If you need more convincing to sign up for your free Bovada account, then you should check out some of the promotions they have going on. First-time users can take advantage of Bovada's $250 Sports Welcome Bonus. After you sign up and you make your first deposit, you can get a 50% bonus for up to $250. That means you do not have to risk so much of your own money as you are getting used to the website.
BetOnline Sportsbook - Killer Reduced Juice And Deposit Bonuses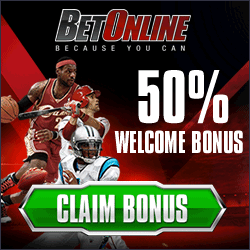 For Iowa residents, SportsBetting is one of the best destinations for real-money online sports betting. This website is sleek, easy to use, and constantly offers big bonuses to new and established players. In addition, SportsBetting offers an app-based platform that can be accessed on smartphones and tablets, making your next wager just that much more convenient. All in all, SportsBetting is a reliable option for prospective sports bettors from Iowa, and one of the best options you'll find worldwide.
If you want some bonuses, there is plenty to get you started. The 50% Welcome Bonus will add a 50% boost to your very first deposit for up to $1,000. Just make sure you enter the promo code BOL1000 at the cashier. If that isn't enough for you, then maybe you should consider the 100% 1st Time Crypto Bonus. For the first time, you make a deposit using Bitcoin, Bitcoin Cash, Ethereum, DASH, or Litecoin, you will earn a free 100% bonus for up to $1,000. Just use the promo code CRYPTO100.
Top Iowa Sports Betting Sites
Rank
Online Sportsbooks
Bonuses Offered
Rating
US Players?
Play Now!





Iowa Sports Betting FAQ
How Old Do You Have to Be to Bet Online In Iowa?
The standard age requirement for sports betting in Iowa is officially 21 years or older. This goes for all gambling locations, from land-based sportsbooks to offshore sportsbooks. Although offshore sites allow you to start at 18, they advise their members to abide by local laws. That means that you still must be 21 years or older to place a bet on these websites. Underage gambling on these sites will earn you a lifetime ban and a complete loss of any winnings you may have earned through the duration of your membership. It is in a bettors best interest to wait until they are 21 to make a sports bet in the state of Iowa.
What Sports Can I Bet On?
The better question is, what sports can't players bet on? You will be able to find lines on everything from pro dart games to the NFL, as well as professional baseball, basketball, and soccer. Other sites even branch out to sports like tennis, golf, cricket, rugby, the Olympics when they are in season, and numerous sporting events around the world. When going to a local sportsbook or using a local internet platform to place wagers on sporting events, the sheer amount of wagers and betting categories will be considerably less. Not only that but if you're hoping to place a prop bet on a collegiate player from Iowa, you will not be allowed to do so. Only offshore sportsbooks will allow you this option.
Does Iowa Have Land-Based Sportsbooks?
Yes! Beginning in August 2019, Iowa has opened multiple land-based sportsbooks. More will be popping up in the near future as licenses are approved for each establishment. The local sports betting lounges that are open and accepting wagers from residents of Iowa are:
Prairie Meadows Sportsbook in Altoona, IA
Isle Bettendorf Sportsbook in Bettendorf, IA
Rhythm City Sportsbook in Davenport, IA
Riverside Sportsbook in Riverside, IA
Ameristar Council Bluffs Sportsbook in Council Bluffs, IA
Catfish Bend Sportsbook in Burlington, IA
Isle Waterloo Sportsbook in Waterloo, IA
Lakeside Sportsbook in Osceola, IA